Change your perspective and achieve the impossible with new performance management model
With decades of experience in performance management and culture change, we have developed a simple and robust implementation framework that allows you to experience change immediately.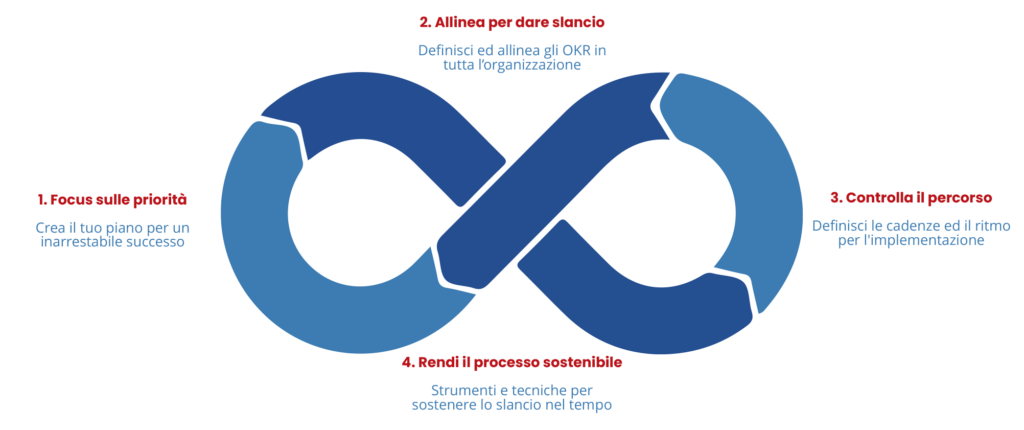 OKR is the excellent goal management and performance monitoring framework that helps focus everyone's efforts on the priorities to be achieved and ensures that the work of your entire team is connected to what really matters to the organisation.
We support you on your OKR implementation journey
n implementation path that fits your culture to get the most out of the OKR methodology.
20% of a successful implementation is about getting the OKRs right. The remaining 80% is about how people adopt the framework. A recent study shows that 83% of OKR implementations fail the first time, but we will be there with you.
We will roll up our sleeves and support you!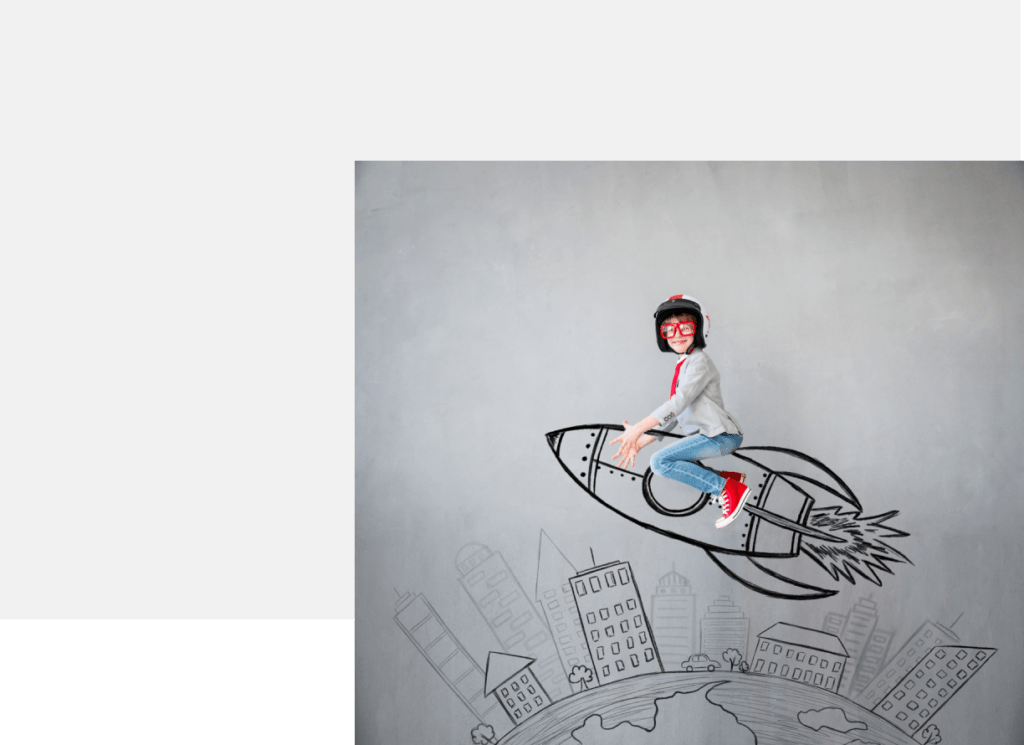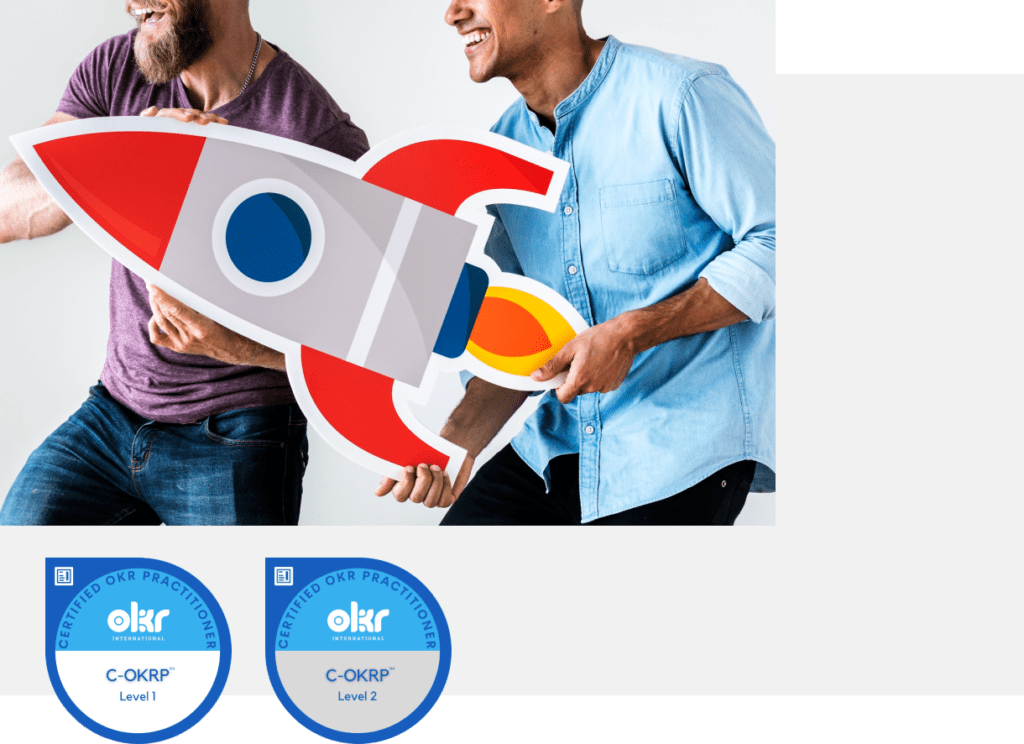 Become a Certified OKR Practitioner!
Our training programme will help you develop the skills you need to support and implement the OKR culture in your organisation. Not only that, but we will issue you with a lifelong certificate of competency.
| | |
| --- | --- |
| C-OKRP Level 1 | 30 September 2023 |
| C-OKRP Level 2 | 7 October 2023 |
A well-structured and effective course, I found both the concepts expressed and the practical applications proposed very useful and interesting. Marco was an excellent trainer thanks to his expertise and his ability to make even the most complex topics simple. Superbly prepared, enthusiastic and passionate, he made the training session interactive and truly enriching by often adding curiosities and valuable examples. It was truly a great experience! Highly recommended!
Really deep and immersive learning experience, simple and usable course format. Instructor very competent and clear in presenting content, classroom very prepared and open to discussion, material provided more than sufficient. An effective course that should be more widely promoted in the current business environment.
The topics were covered in a very clear and comprehensive manner. The ability of the 'trainer' to hold the attention of the participants and to stimulate their critical minds was very much appreciated...this course goes far beyond mere ideas! It was amazing!
Marco is a friendly and professional trainer. Although it was a busy two days, his enthusiasm and friendliness kept our curiosity and participation alive until the very end. For the first time I took away from this course that it is possible to learn and have fun at the same time!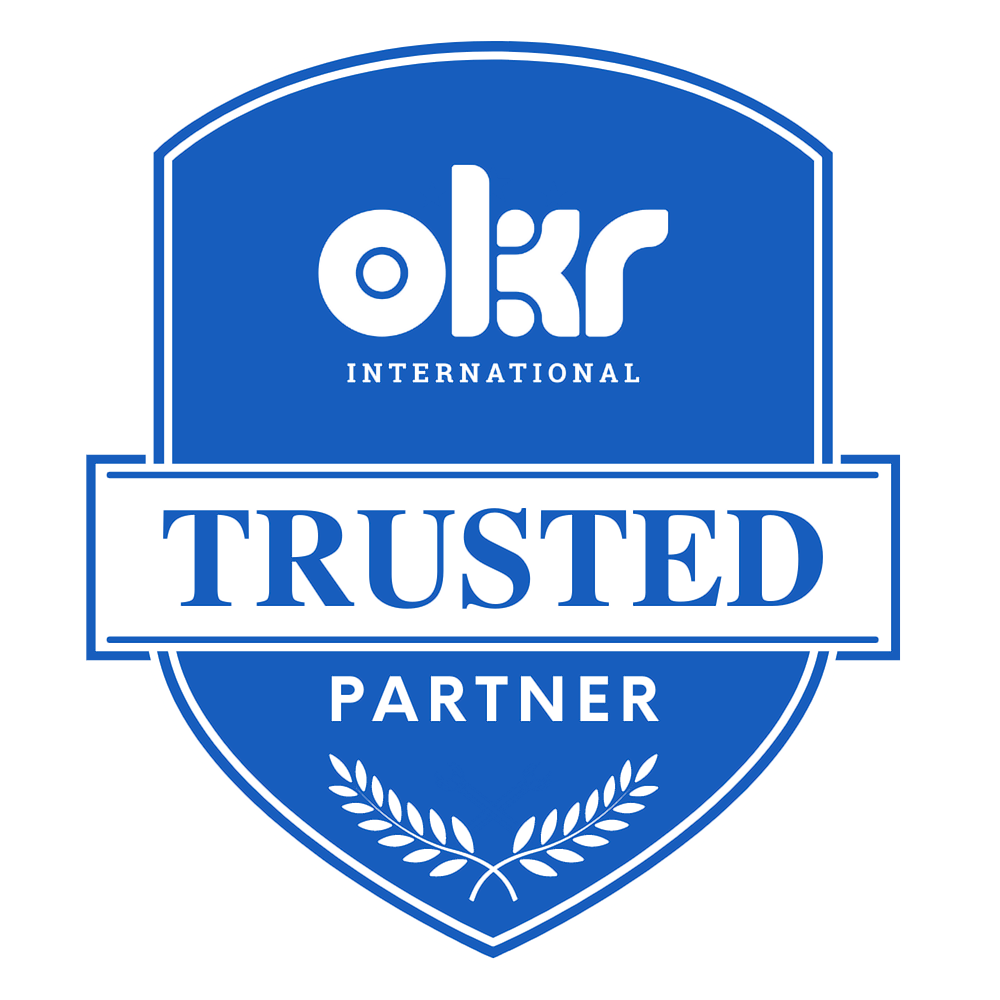 Our software-agnostic approach has guaranteed results in many different contexts.
15 years of consulting experience
International network operating in 12 countries and 20+ industries
350+ Fortune 500 clients